The Company's Business Operations
Vantage Equities, Inc.
Vantage Equities, Inc. was incorporated in the Philippines and was registered with the Philippine Securities and Exchange Commission (SEC) on October 20, 1992. The primary business of the Company is to invest in, acquire by purchase, exchange, assignment or otherwise of the capital stock, bonds, debentures, promissory notes and similar financial instruments. The Company's shares are publicly traded in the Philippine Stock Exchange (PSE).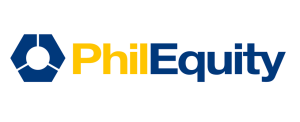 Philequity Management, Inc.
Philequity Management, Inc. (PEMI) is an investment management company established in 1993. We are committed to helping you achieve your long-term financial objectives by offering an array of mutual funds suited to your unique needs.
PEMI is proud to be the investment manager and principal distributor of the leading mutual funds in the Philippines. Our funds have been recognized year after year by the Philippine Investment Funds Association (PIFA) for their excellent returns. Our flagship Philequity Fund, Inc. is the country's best performing equity mutual fund and has been awarded by PIFA as the best performing equity fund in the 10-year category each year since 2006.
Read more information about PEMI at www.philequity.net
Vantage Financial Corporation
Vantage Financial  Corp operating under the name eBiz traces its beginnings as the first Asia-Pacific direct agent of Western Union, an International money transfer service provider. Aside from money transfer services, eBiz also offers Philequity Mutual Funds, money change service, eLoad, Bayad Center bills payment center and Cebu Pacific and other airline ticketing services.
Starting from just 3 service centers in 1999, eBiz today operates 150 branches located in major cities and hubs throughout the country. The company-owned branches are complemented by a network of sub-agents that effectively enables eBiz to extend its geographic reach to over 1,000 locations nationwide. eBiz agent-partners include some of the biggest commercial banks, supermarket chains and pawnshops in the country.